Panasonic Screen Printing
The single-lane printer SPG2 offers high-precision printing in combination with a high degree af automation for labor and effort-saving SMD-printing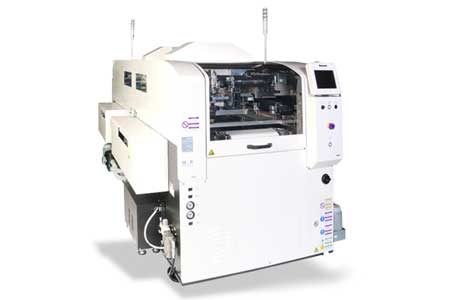 The high-speed printer SPV features an average print cycle time of just 10s for precise SMD-printing, PCB-transfer, recognition and stencil-cleaning.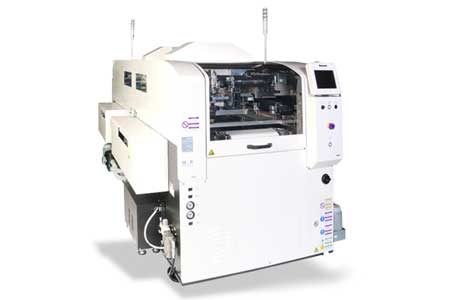 With twolanes, the SPV-DC features high precise SMD-printing, PCB-transfer, recognition and stencil-cleaning for high volumes without changeover time.
Our Adaptive Process Control (APC) system realizes high-quality placement through excellent feed-forward and feed-back communication technology.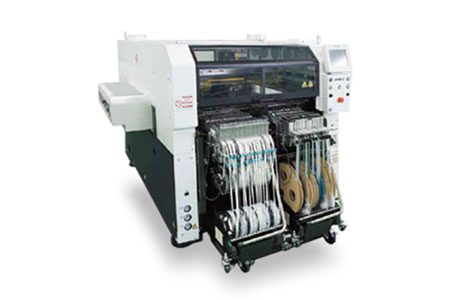 The NPM-WX, the latest generation of the NPM platform, is the perfect solution for the expanding and digital future in electronics assembly.
High placement quality and high throughput are the characteristics of  Panasonic's NPM-DX, the next generation of smart pick and place equipment.
The NPM-W2 combines accurate component placement, precise SPI ande AOI inspection and reproductive adhesive dispensing in one high speed solution.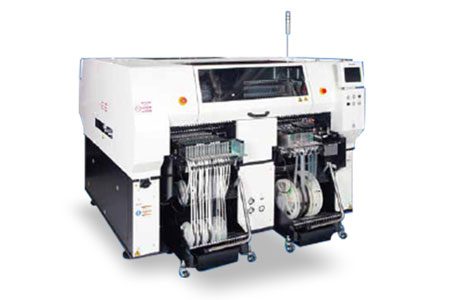 The AM100 offers highest reliability, capacity and flexibility combined with cost-efficiency and gradual scalability in one high-mix solution.
Panasonic Insertion (THT/PTH)
Panasonic's all-rounder pick and place machine that handles both SMT and THT components as standard or odd-form components in one placement order.
The RL 132 high-speed radial THT-insertion machine, with a cycle time of 0.14s/component, offers outstanding technology in an efficient footprint.
The small and efficient AV132 has a performance of 30,000 cph. Due to the stand-out features the AV132 is a high-speed axial THT-insertion machine.
This radial THT-insertion machines RG131 and RG131-S increase and improve productivity, provide expanded board sizes and increasing component input.
The LPS-C is a high precision marking system, including recognition of the PCB mark and automatic correction of the X-Y coordinates before marking.
Contact us for more information